Version: 7.1.1
Release Notes, 7.1.1
🚧 Minimum required:
@smartface/native v5.0.4 🚀
Android -> v7.1.1 🚀
iOS -> v7.1.1 🚀
Updated Modules​
In order to fully migrate to the new version, you should update these packages:
Builder -> Latest Version: 0.10.5

Dispatcher -> Latest Version: 0.10.5

Library Reader -> Latest Version: 0.10.5

Marketplace Service -> Latest Version: 0.10.5

TSC Watch -> Latest Version: 0.10.5

You have to restart builder after updating the dependencies.

To restart the builder, select Run Builder from the Run menu.
In root of the project run the following command:
In /scripts folder run the following command:
For further information about versions, check the boilerplate project of Smartface for updated versions and match yours with the new ones:
https://github.com/smartface/helloworld-boilerplate
---
Native and Framework Changes​
🆕 What's New​
Feature [Android Emulator] Closeable UnhandledError Page, you can close the page by clicking the close button on the top right corner of the page.
Feature [iOS] Add support for iOS 16 🥳
Rollback Feature [iOS & Android] Removed support for individual borders (borderTopRightRadius etc.) that came with Smartface v7.1.0 due to the unexpected behavior and causing the app performance issues.

Note: You can still use the individual borders in the IDE by selecting the border style and then selecting the individual border properties.

Feature [iOS] Add support SSL Pinning iOS Support on XHR
Feature [iOS] Add support for iOS 15
Feature [Android] Upgrade V8 Version

Upgrade V8 Version to 10.0.139.9
Fully support ES6.
With this update, the memory usage of the application has been reduced.
🐞 Bug Fix​
Fixed [Android] Adding flex properties from code yields error
Fixed [Android] ImageView methods throwing errors
Fixed [Android] Image.createSystemIcon throws error
Fixed [Android] Headerbar throws error while adding customview
Fixed [Android] Application crashes when textview scrollEnabled & maxLine value is set
Fixed [iOS] Error handling label ellipsize mode is not working and when the text is too long, it is not truncated.
Fixed [iOS] VideoView isPlaying method returns true even if the video is not playing
Fixed [iOS] Axios & XHR not working properly

If you are using Axios, you should use the 0.26.1 version due to the bug in the Axios library.

Fixed [iOS] Emulator stays on black screen randomly while updating from IDE
Fixed [iOS] Shadow does not work properly in GridView.
Fixed [iOS] Style error in Smartface Calendar weekMode
Fixed [iOS] When shadow is applied to the label, shadow paints the whole label area.
Fixed [iOS] Background color class breaks the border-radius
Fixed [iOS] Picker doesn't work
Fixed [iOS] ApplyLayout does not work when view hierarchy contains SwipeView
Fixed [iOS] Searchview crashes the emulator
📑 Documentation​
The following docs are updated, you can have a look to see what's new:
IDE Changes​
IDE Releases are held in its respective place. You can reach it under:
https://github.com/smartface/smartface-ide-releases/releases
For IDE Documentation & Usage, you can refer to this documentation:
UI Editor Basics
🆕 What's New​
Feature: Added Image Resource Manager to IDE

You can now select images from the generated folder or import images from local.
Image Picker Feature​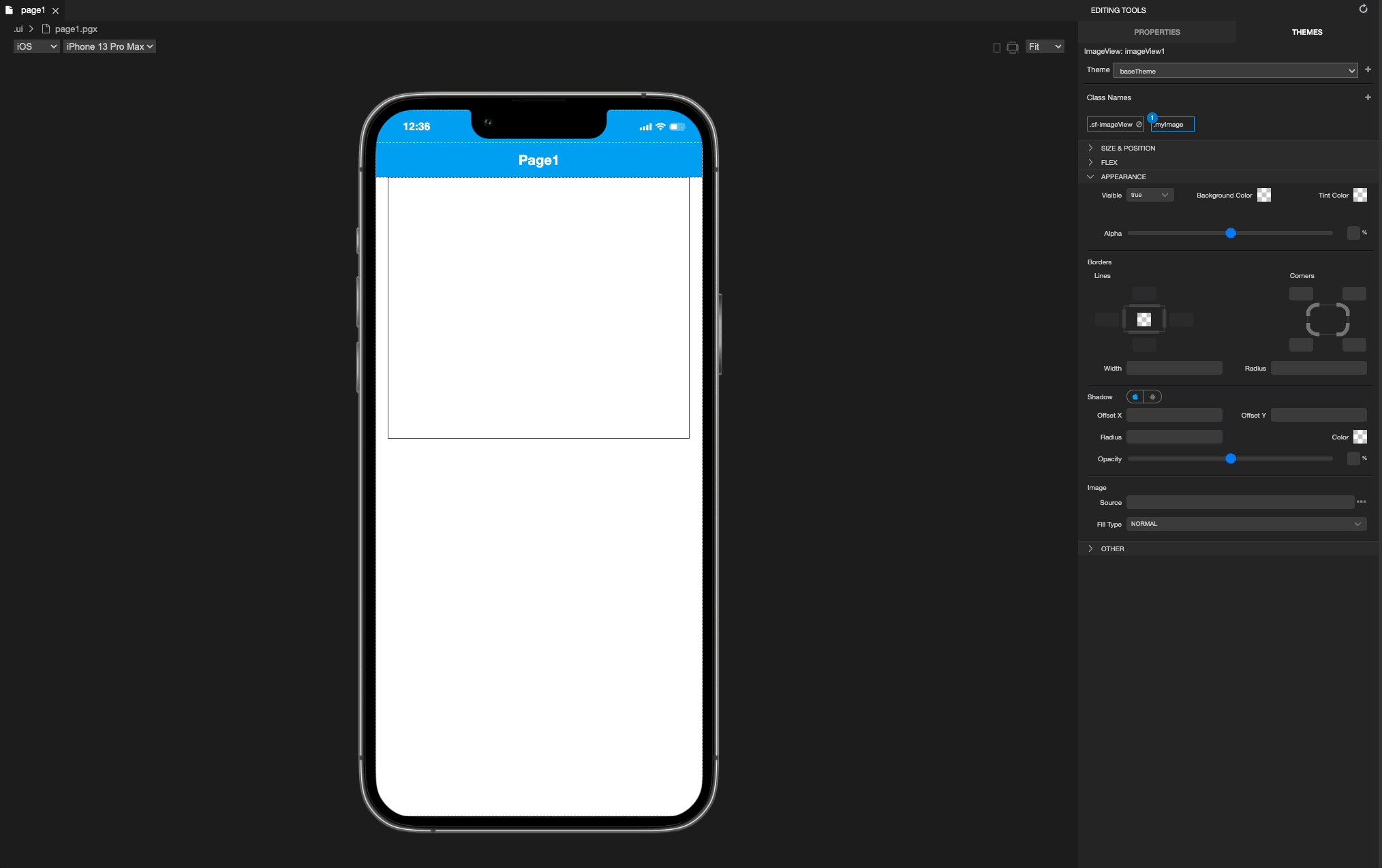 For more information, you can refer to the Image Resource Manager documentation.
🐞 Bug Fix​
Fixed: When creating a new workspace IDE is stuck on yarn package installation on nsfw
Fixed: Export to Library function not working properly
Fixed: Apply changes too slow
Fixed: When moves a component to another component in Library, the moved component corrupted
Fixed: Wrap function not working properly when trying to wrap too many items
Fixed: IDE Shows no device is connected even if the dispatcher working without a problem
Fixed: Unable to rename and delete theme folder
Fixed: Headerbar BackgroundImage have different screens on IDE and Mobile
Fixed: IDE stuck on bootloop when system reqirements are not met
Fixed: IDE stuck on bootloop when system reqirements are not met
Fixed: Absolute elements not placing properly