Getting Started with Smartface
You can start developing native iOS and Android apps with Smartface just in a few minutes!
Jump right into with installation to get a quick headstart!
Installation of Smartface IDE
Smartface IDE that is designed to suit the needs of a developer will greet you on your next journey!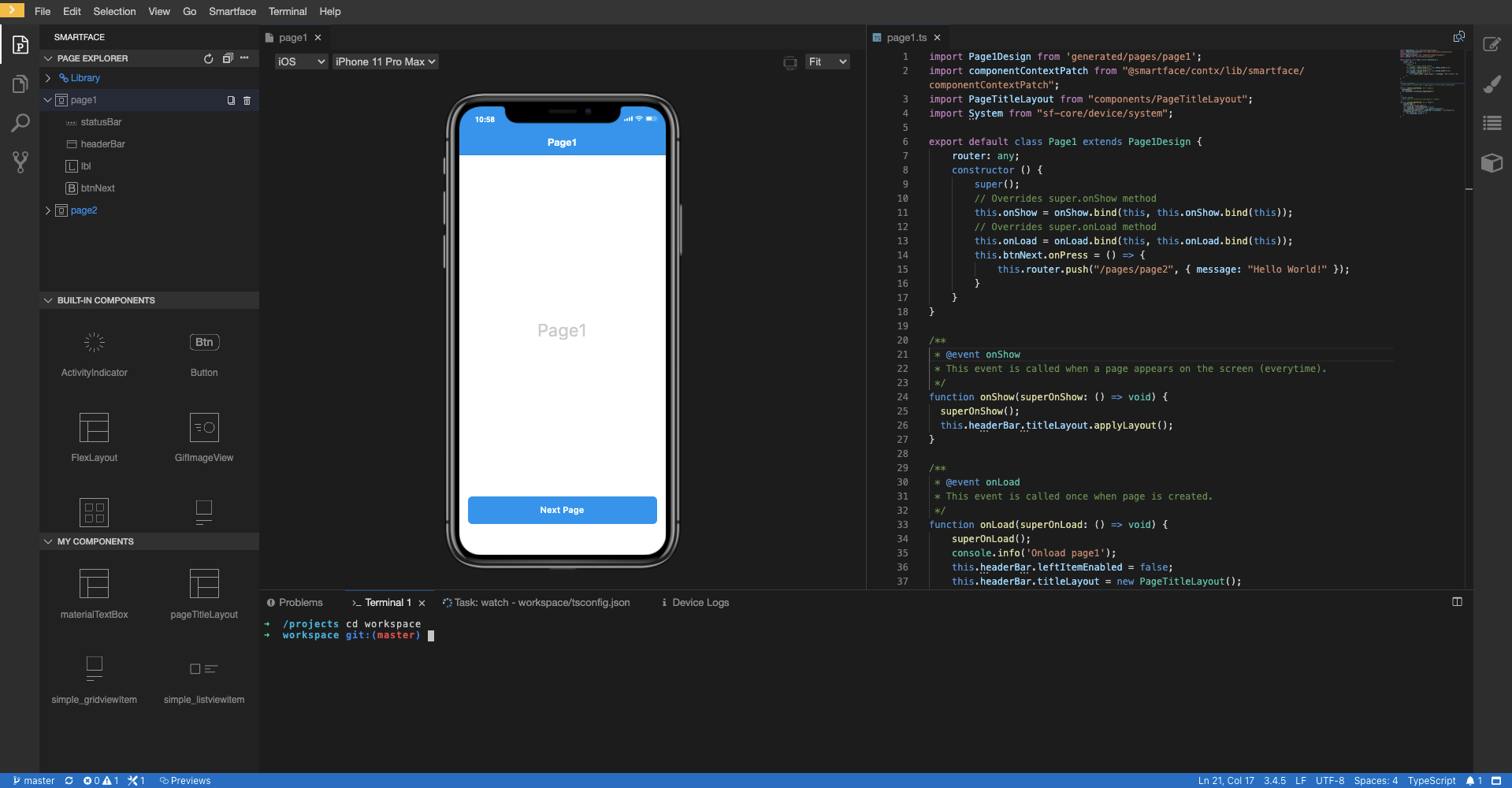 Smartface IDE supports all the shortcuts you are familiar with on different editors or IDEs. Optimize them to your needs on Properties, your settings will be saved in your computer.
Theme Change on IDE
You can also switch to Light theme or any pre-defined theme Smartface IDE provides, or install any theme provided by Visual Studio Code Marketplace!
To be a power-user of the UI editor, please refer to page below:
UI Editor Basics
To check what you can achieve with Smartface, check our Page documentation:
Page
You can also create reusable components to make your work easier!
Reusable Components