Version: 7.3.0
Introduction to Smartface
Full-featured IDE for native mobile apps. 🚀​
Versatile, full-featured IDE to develop native iOS/Android mobile applications with a single JavaScript/TypeScript codebase.
No Android Studio or Xcode Needed 💻

Develop iOS and Android apps on Windows, macOS or Linux. No more OS or hardware lock-in.
Build and Deploy Apps without a Mac 💡

Eliminate physical boundaries and limitations with building in the cloud as a service. Build your apps and deploy them to Google Play or App Store. (with Appcircle)

Full-Featured & Familiar IDE 😎

The Smartface IDE has all the features that you would expect from a next-generation IDE such as a complete source control interface, a terminal along with an extensive set of tools for JavaScript coding. You can start developing native iOS and Android apps with Smartface just in a few minutes!

Single Codebase and Unification 🚀

Develop high quality native iOS and Android mobile apps in a unified platform that bridges low-code citizen development with full code development in JavaScript/TypeScript. Jump right into with installation to get a quick headstart!

Design Editor for Citizen Developers 🤗

Develop the user interface of your app with the intuitive WYSIWYG design editor with auto code generation. The design fits multiple resolutions and devices with no effort.

Instant Preview and Deployment 🚅 ⚡

Preview your app on a real device or on a virtual device instantly and update seamlessly as you make changes. No need for waiting for compilation or attaching cables
Smartface IDE that is designed to suit the needs of a developer will greet you on your next journey!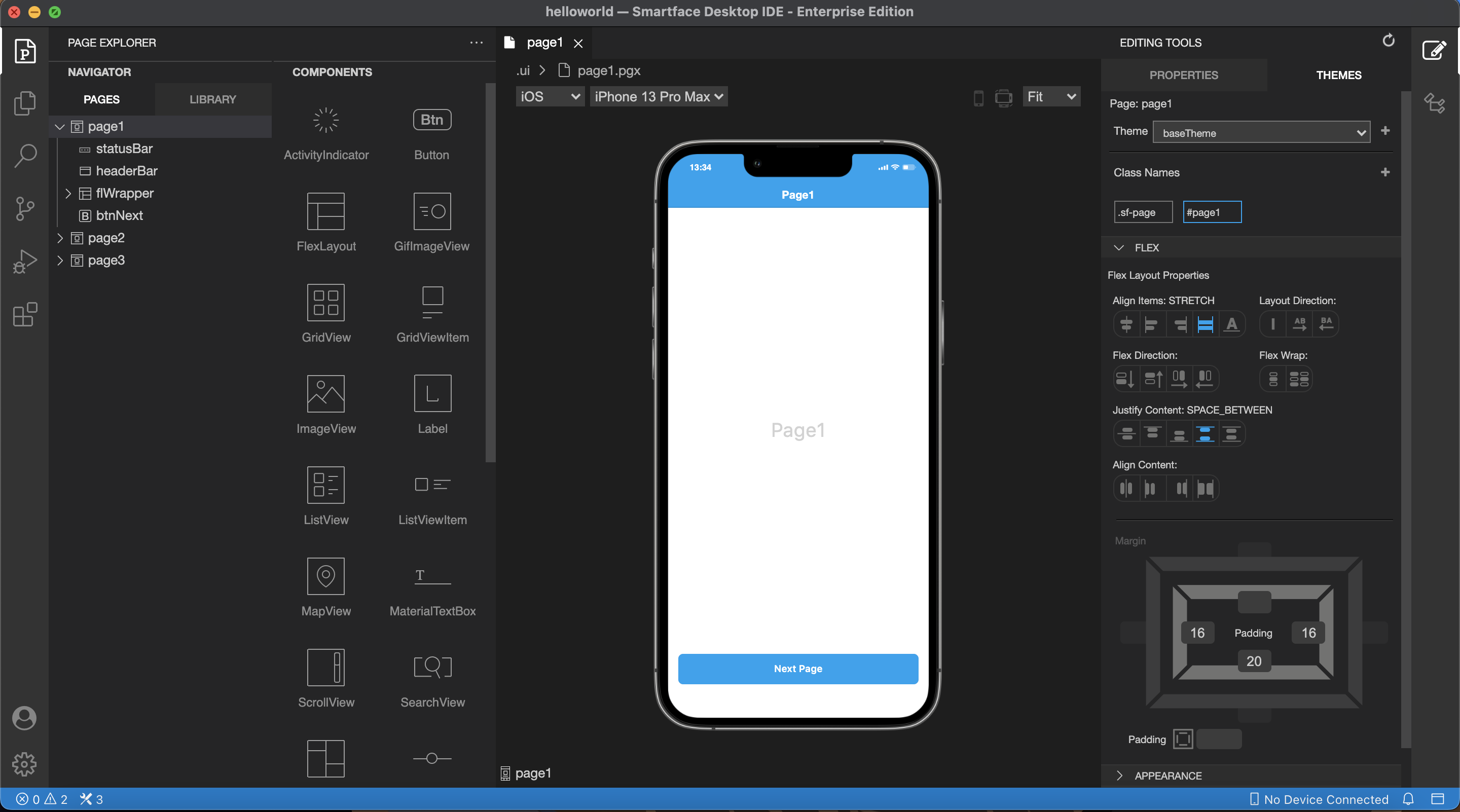 Smartface IDE supports all the shortcuts you are familiar with on different editors or IDEs. Optimize them to your needs on Properties, your settings will be saved in your computer.