Version: 7.3.2
Page Explorer
In this panel, you can explore your Library and Pages.

Shortcut Ctrl(Cmd)+Shift+N to open the Page Explorer.
info
Library is the collection of all your components.
Below the Library, you can see the your pages.
You can also create new pages by clicking the ... button and select the New Page on the top of the Page Navigator.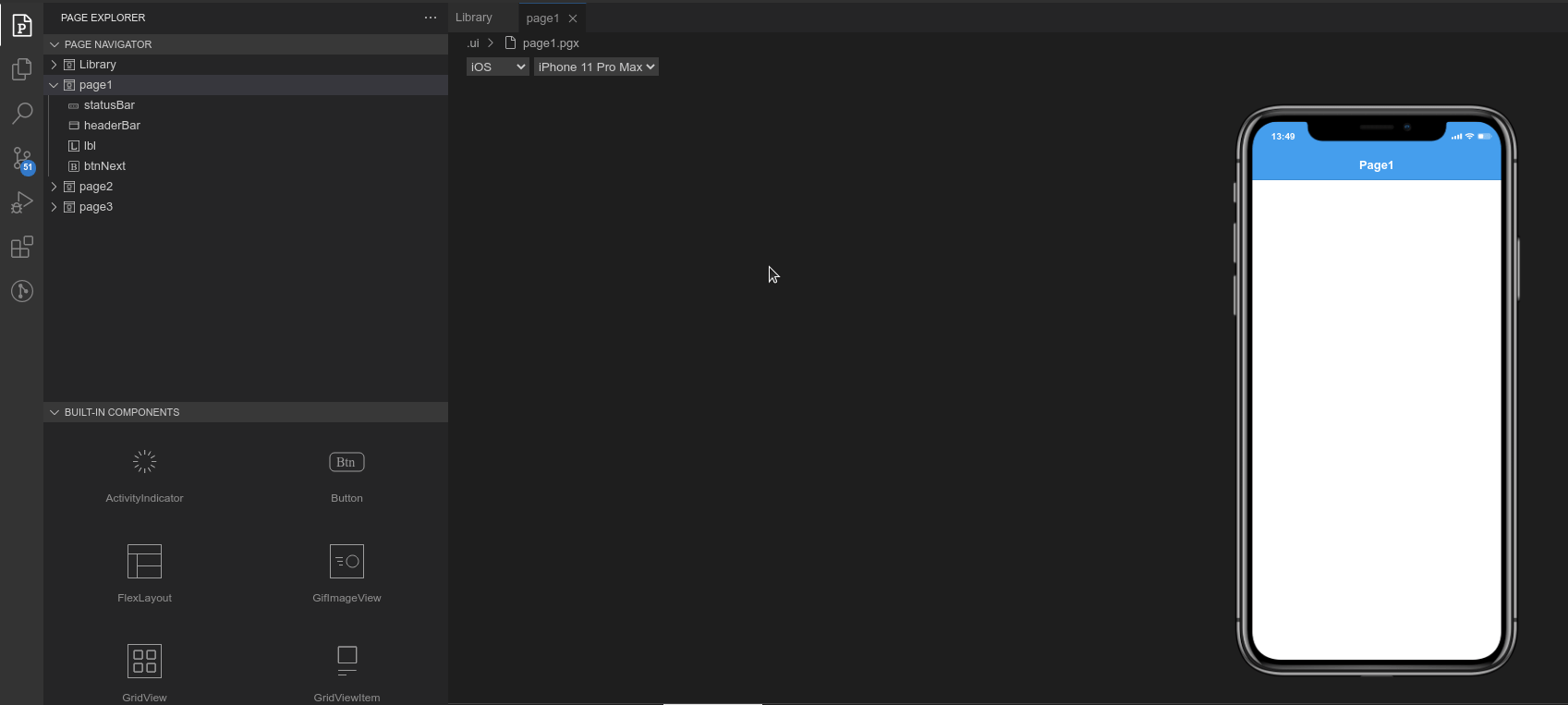 For more information, refer to these documentations:​
Page
UI Editor basics